Powerful Document Workflow Application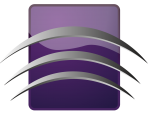 Dispatcher Phoenix Professional is an expanded version of Dispatcher Phoenix Foundations, our powerful document workflow application.
The Professional version includes additional advanced features, such as document parsing and routing processes. As an important toolset in various businesses, including print shops and other corporate environments, Dispatcher Phoenix Professional offers important support for imaging, routing, and printing tasks.
Document Workflow
Automate Bate stamping and redaction
Convert documents to PDF Searchable, PDF/A, etc
Batch process and route files using bar codes
Extract information from documents with OCR zones
Scan, index, and route documents from the MFP