Basis Weight:
The basis weight of a paper is the designated fixed weight of 500 sheets, measured in pounds, in that paper's basic sheet size.
It is important to note that the "basic sheet size" is not the same for all types of paper.
Caliper:
Caliper refers to the thickness of a sheet of paper expressed in thousandth of an inch. This measurement is taken with a micro meter. Normally, paper caliper should not have more than a + or - 5% variance within a sheet. Generally, the relation between caliper and basis weight the greater the caliper (the thicker the paper), the greater the paper weight.
Equivalent Weight:
While different paper types have different basic sizes, papers can still be compared by using equivalent weight.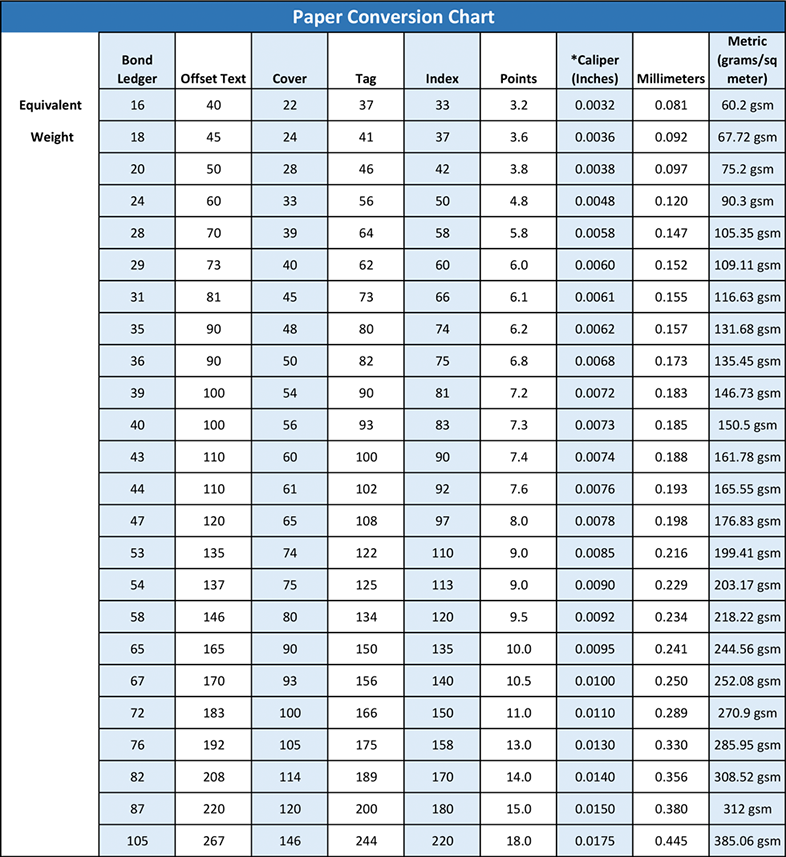 Konica Minolta's Media Guide
Find the paper weights recommended for your bizhub in the Konica Minolta's Media Guide. You will find helpful information about paper as well. Click on the book image below to download.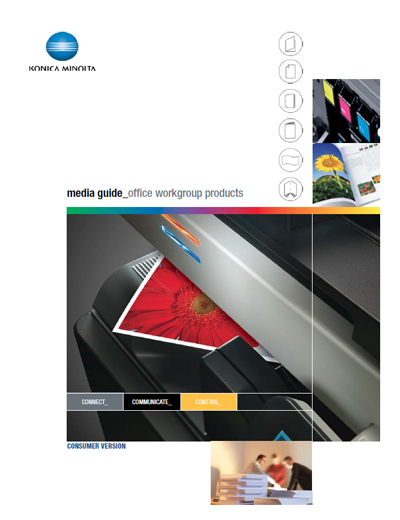 Color MFPs
bizhub C200
bizhub C203/C253/C353/C353P
bizhub C451/C550/C650
bizhub C552/C652
Color Printers
magicolor 1600W/1650EN/1680MF/1690MF
magicolor 2400/2500 Series
magicolor 2480MF/2590MF, bizhub C10/X
magicolor 4650EN/DN, magicolor 4690MF/4695MF, bizhub C20P/X,bizhub C20/X
magicolor 5500/5600 Series, bizhub C30P/X, bizhub C31P/X
magicolor 7450/7450 grafx/7450 II/7450 II grafx
magicolor 8650DN
B&W MFPs
bizhub 200/250/350
bizhub 360/420/500
bizhub 361/421/501
bizhub 600/750
bizhub 601/751
B&W Printers
pagepro 1380MF/1390MF
pagepro 4650EN/5650EN, bizhub 40P/X
pagepro 9100N