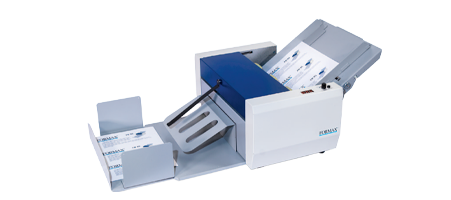 Designed to finish printed sheets, up to 13.8" x 19". Its three-tire friction feeding system reliably feeds up to 7,080 sheets per hour, and can create up to 5 parallel perforations and/or creases in a single pass.
Key Features
Simple set-up & operation

Up to 5 parallel perfs/creases in one pass

Variable speed control

Up to 6,800 per hour

Resettable counter

Telescoping infeed/outfeed

Sheets up to 13.8" x 19"